Marla Hart Smith founded Badonka Dipes to cloth diaper her own children, twin girls. With babies that started off premature and grew into "cuties with patooties", she knows about different diapering needs at different stages. Badonka Dipes are custom made to create style, comfort and flexibility for your little one. They also are especially made to work with those babes with chunky legs. Designed with ample elastic in the back and legs for full coverage, the diapers are still trim and maintain a proper fit.
Badonka Dipes is growing and so is her product line.Feel free to contact Marla with any custom requests that you might have. She is always happy to accomadate you and your needs.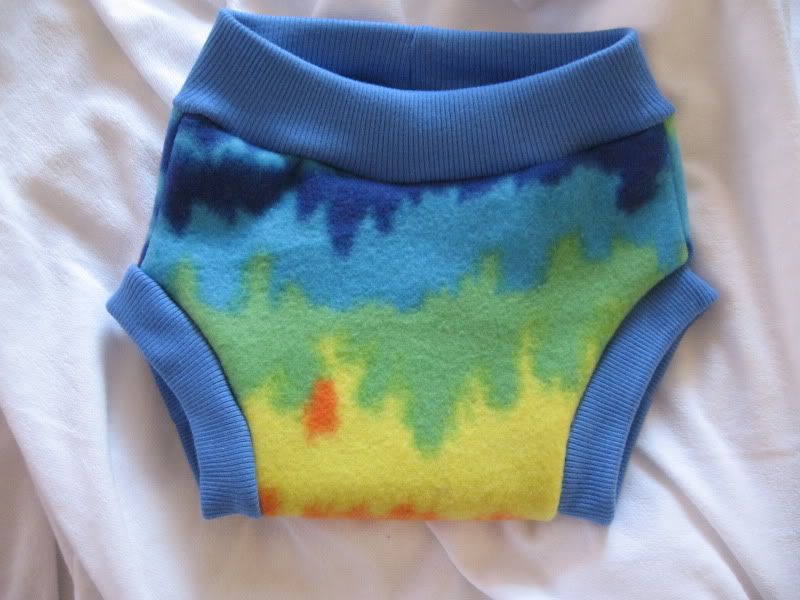 This signature rainbow tie-dyed fleece cover has ribbed waist and leg openings for a great and comfortable fit.
This side snapping fitted is made with two layers of cotton fleece, two layers of heavy grade French Terry and is topped in velour.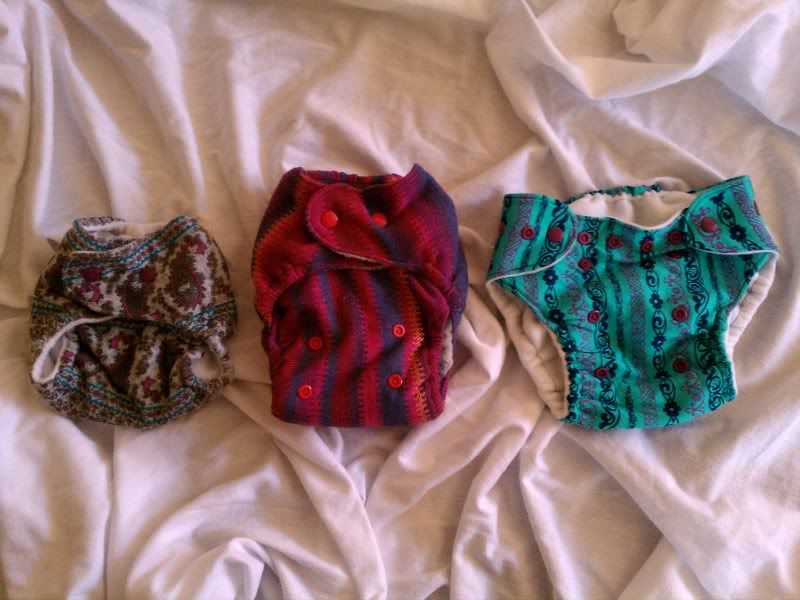 These are a preview of Marla's TreeHuggers line coming in December.
I'd like to say Thanks to Marla for being a sponsor in A Merry Fluffy Christmas. She has generously contributed a fleece cover with snap closure for the event (which starts tomorrow!!!!).
Extra Entries:
For extra entries into ANY A Merry Fluffy Christmas giveaway:
Leave a comment on this post for each item you did below and leave your email address.
I will keep track on all entries and enter them at the end of all A Merry Fluffy Christmas giveaways.
1. "Like" Badonka Dipes on
Facebook
.
2. Add Badonka Dipes to your favs on
Hyena Cart.
3. Visit
Badonka Dipes
and tell me your favorite item.